© Tomislav Zidanic, Shutterstock
Written by Samantha Lade, DonateToday
After experiencing 17 years of anguish in an abusive relationship, this mother-of-four finally found safety at this safe haven refuge
After experiencing 17 years of anguish in an abusive relationship, this mother-of-four finally found safety at this safe haven refuge in Yorkshire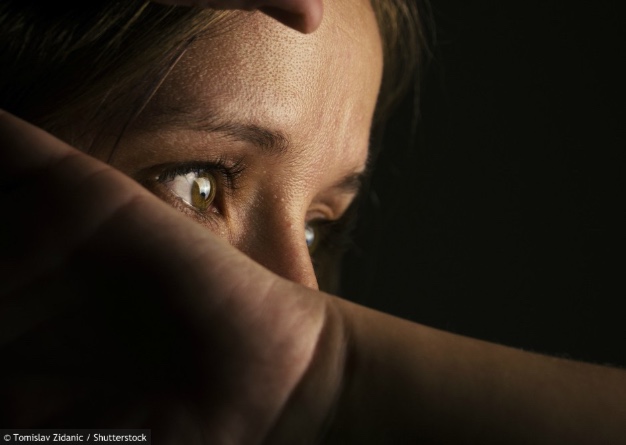 For Carol, finding the Refuge was utterly transitional to her and her children's lives (Stock image of model)
For 17 years, Carol was trapped in a physically, financially and sexually abusive relationship. Thankfully, her ultimate bravery helped her escape to the safe haven of an IDAS Refuge. Now, Carol wants to share her story to inspire others.
Carol, now aged 36, was just 14 when she first met her future husband.
Two years her elder at the time, he at first appeared charming and loving. The relationship seemed like any other teen romance.
'I started to spend all of my time with him,' recalls Carol. 'I moved out of my parents' home when I was 16 and got a house with my boyfriend. This is when I noticed that he started to call me names and put me down.
Just a year later, at the age of 17, Carol fell pregnant with the couple's first child.
It was when Carol was 8 months pregnant and on the way home from a family gathering, that her abuser first punched her in the face.
'I blamed myself and felt sorry for him so I stayed in the relationship,' she recalls.
'Soon, our daughter was born and when she was 3 months old my boyfriend came in one night in a mood and because she was crying he started to punch and kick me. I ended up in hospital.'
"I blamed myself and felt sorry for him so I stayed in the relationship."
- IDAS, 2015-16
During this time, Carol continued to face personal tragedy. Not long after, she lost her dad to suicide.
This was another event her abuser used to torment and manipulate her into staying with him. "Our daughter shouldn't be left to grow up without a father, as you now will," was his argument.
'As the years went on the abuse increased,' shares Carol. 'It was physical, financial, and sexual. If he did not get sex when he wanted it he would accuse me of sleeping around and say that the children are not his, or hit me to get it.'
Her abusive and manipulative relationship went on to last 17 years, resulting in marriage and the birth of a further three children. Carol reports losing all her confidence and self-worth during this period.
But, one night, after her drunk husband returned home and proceeded to hit her, she decided enough was enough - finding the strength to escape the household.
1 in 3 women experience domestic abuse or sexual violence in their lifetimes, and up to 1 in 9 men.
- IDAS, 2015-16
'I got my 4 children out of bed and put them in the car and drove to some cliffs,' recalls Carol of that life-changing night. 'This is where I thought about killing myself – but lots of things went through my head, and I didn't.
'We slept on the top of the cliffs and when the children woke up, I drove to a Refuge. It was very difficult at first.'
The Refuge Carol arrive at was one located in Yorkshire, ran by the charity IDAS (Independent Domestic Abuse Service).
IDAS deal with over 4,000 referrals every year, equalling almost half the 10,000 reports of domestic abuse to the North Yorkshire Police annually.
For Carol, the Refuge was utterly transitional to her and her kid's lives.

'The Refuge staff were great. They made us feel safe and comfortable whilst we were there. This helped me to get my self-esteem and confidence back and realise that it was not my fault.'
IDAS and the Refuge also provided Carol with all the advice she needed, legally and financially. 'The Refuge staff helped me sort out all of the benefits that I was entitled to, as the Child Benefit and Tax Credits were in my husband's name.
'We lived in the Refuge for 11 months and in that time my children changed so much,' she recalls of her time spent there. 'They played with toys, made a noise (mostly laughing) and I got to play and know my children.'
Thankfully, Carol and her children are now safely living alone, and in her own words have managed to 'rebuild their lives without Domestic Abuse.'
However – she believes this truly wouldn't have been a possibility without the belief and support of the Refuge staff along the way.
Tell your own story
Whether you're a charity or simply a person who has a similar story about charitable acts. We'd love to hear about them.
Find out more