©
Written by Editorial Team, DonateToday
Anti-Bullying Week is the perfect time of year to broach the B word
Anti-Bullying Week is the perfect time of year to broach the B word
Anti-Bullying Week is run by the Anti-Bullying Alliance and seeks to shine a spotlight on bullying, encouraging parents, teachers and children to tackle it. Stock image of posed models.
The stereotypical playground bully may be our first thought when somebody mentions bullying, but it's not just sticks and stones we have to worry about anymore.
Current UK law states that all state schools must have a behaviour policy in place, including measures to prevent bullying. The chances are your child, or even you yourself (if you're of a relatively youthful vintage), has sat through countless assemblies on the B word and its various forms. This, however, does not appear to be enough.
What Do the Numbers Say?
Ditch the Label, a leading global charity committed to helping young people overcome bullying, performed its annual survey on bullying in the UK and, this year, discovered that around one and a half million youngsters suffered bullying in some form, whether that be in person or online, over the past 12 months.
Childhood bullying can take many forms, from stereotypical physical violence and emotionally distressing verbal abuse to newer forms such as harassment online via social media.
Ditch the Label works online to provide support to those affected by bullying, whether offline or online, but they're not alone in their mission.
750,000 young people who experienced bullying in the past 12 months didn't tell anybody because of "fear, embarrassment or a lack of faith from support systems."
Ditch the Label – The Annual Bullying Survey 2017
Anti-Bullying Week
With numbers like those Ditch the Label is coming out with, it's no wonder that so many charities dedicated to eradicating bullying in all its ugly forms exist in the UK. The Anti-Bullying Alliance is the charity behind Anti-Bullying Week – running from 13–17 November with the intention of highlighting bullying and encouraging children, teachers and parents to take action to tackle it.
The theme of Anti-Bullying Week 2017 is 'All Different, All Equal'. The aim is to celebrate our differences, rather than use them as a reason to pick on others. The Anti-Bullying Alliance hope that by showing children that being unique can be celebrated, they will feel valued at school and able to be themselves.
You've Got a Friend in Me
As an addition to Anti-Bullying Week, Kidscape, another UK anti-bullying charity is encouraging schools and youth clubs to begin celebrating Friendship Friday – a day dedicated to the importance of friendship and inclusion amongst children. The charity has even prepared a free resource pack to help educators in their work on this special day, using unusual examples of friendships from children's favourites such as Timon and Pumbaa from The Lion King and Woody and Buzz from Toy Story to illustrate it. You'll be singing Hakuna Matata all day!
Kidscape are being cool about it too: the charity suggests schools and youth clubs nominate Friday 10th November 2017 (the last weekday before Anti-Bullying Week kicks off) as their Friendship Friday, when students or members can donate £1 to the charity to attend dressed in yellow – the colour of friendship. However, if a school or youth club would prefer to celebrate Friendship Friday another week, then that's fine too.
Oh, Grow Up!
It doesn't matter how old we get, we still get that old chestnut thrown at us, don't we? Adults can face bullying too – often at work, where bullying can include an employee having responsibilities taken from them without good reason or being regularly picked on in front of other staff members or in private.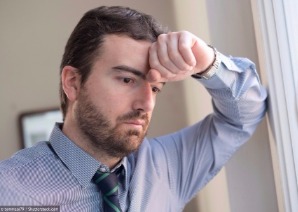 Bullying UK provides advice for adults being bullied at work
Charity Bullying UK knows that many people face bullying at work. That's why they offer information and advice on their website, as well as via their confidential telephone helpline service.

Despite these rather worrying facts and statistics, it's good to know that, while bullying can happen in so many settings and to so many of us, there are charities out there fighting back. Remember that come November, and do what you can to help them during Anti-Bullying Week.
Tell your own story
Whether you're a charity or simply a person who has a similar story about charitable acts. We'd love to hear about them.
Find out more